Trust in Dreams, for in them is hidden the gate to eternity
Khalil Gibran
The future belongs to those who believe in the beauty of their dreams.
Eleanor Roosevelt
Nothing happens
unless first we dream.
Carl Sandburg
If You Haven't Found It Yet,
Keep Looking.
Steve Jobs
Don't you dare underestimate the power of your own instinct.
Barbara Corcoran
Never give up. Today is hard, tomorrow will be worse, but the day after tomorrow will be sunshine.
Jack Ma
Aterniti is a full-fledged, multi-functional group of companies and the one-stop solution to go to when in need of a holistic development, re-development or upliftment for your venture.
Investment Banking
We are an investment banking boutique providing transparent, holistic and customized financial solutions for your business with customer centric approach. We cater our services to Small and Medium Enterprises (SMEs) and Large Corporates.
Private Equity/ Venture Capital Advisory
Strategy & Management Consulting
We use the firm's unrivaled mix of capabilities to deliver strategies that are both insightful, industry relevant and practical.
Idea & Market Opportunity Assessment
Expansion Diversification
Developing Business & Marketing Plan
Technology Transfer
Introducing innovative technologies into solid and sustainable business cases, to provide unique cost effective solutions to major social challenges.
Wellness & Lifestyle
From setting up organic market place, to holistic wellness resorts and organizing fashion events, we cover it all.
Product Design & Positioning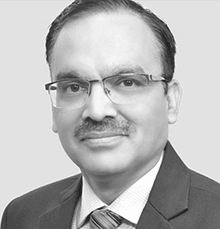 Manoj Maheshwari
Chief Advisory
Proven excellence in providing strategic inputs on M&A, Capital Expenditure, Operating challenges to key stake holders with proficiency in resource raising capability for both debt and equity. He is an active partner at Duff and Phelps India.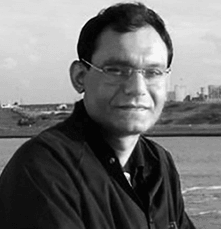 Sutanu Sinha
Chief Mentor
With over 27 years of professional experience his areas of specialization include Corporate Governance, Sustainability and Enterprise Resource Planning. He is an active partner at BDO Restructuring Advisory LLP.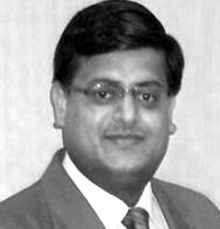 Deepak Gupta
Executive Director
He comes with more than 15 years of experience in Banking & Risk Management Solutions, Sales & Business Development and is also Co-Chairman Marketing, PR & Advertising for Delhi Management Association and an Ex- Business Development head at Dun & Bradstreet.